Fourth Trimester Care For Families in the Greater Knoxville Area
Get the support you need to thrive in the tender months after birth.
Rest
Elevate families' health and emotional well-being by providing precious hours of sleep and rest.
Recover
Nurture the birthgiver and aide in the postpartum body's healing process.
Inform
Alleviate anxiety by providing evidence-based information on newborn care and development.
Empower
Build confidence by connecting parents with their innate abilities to care for their infant.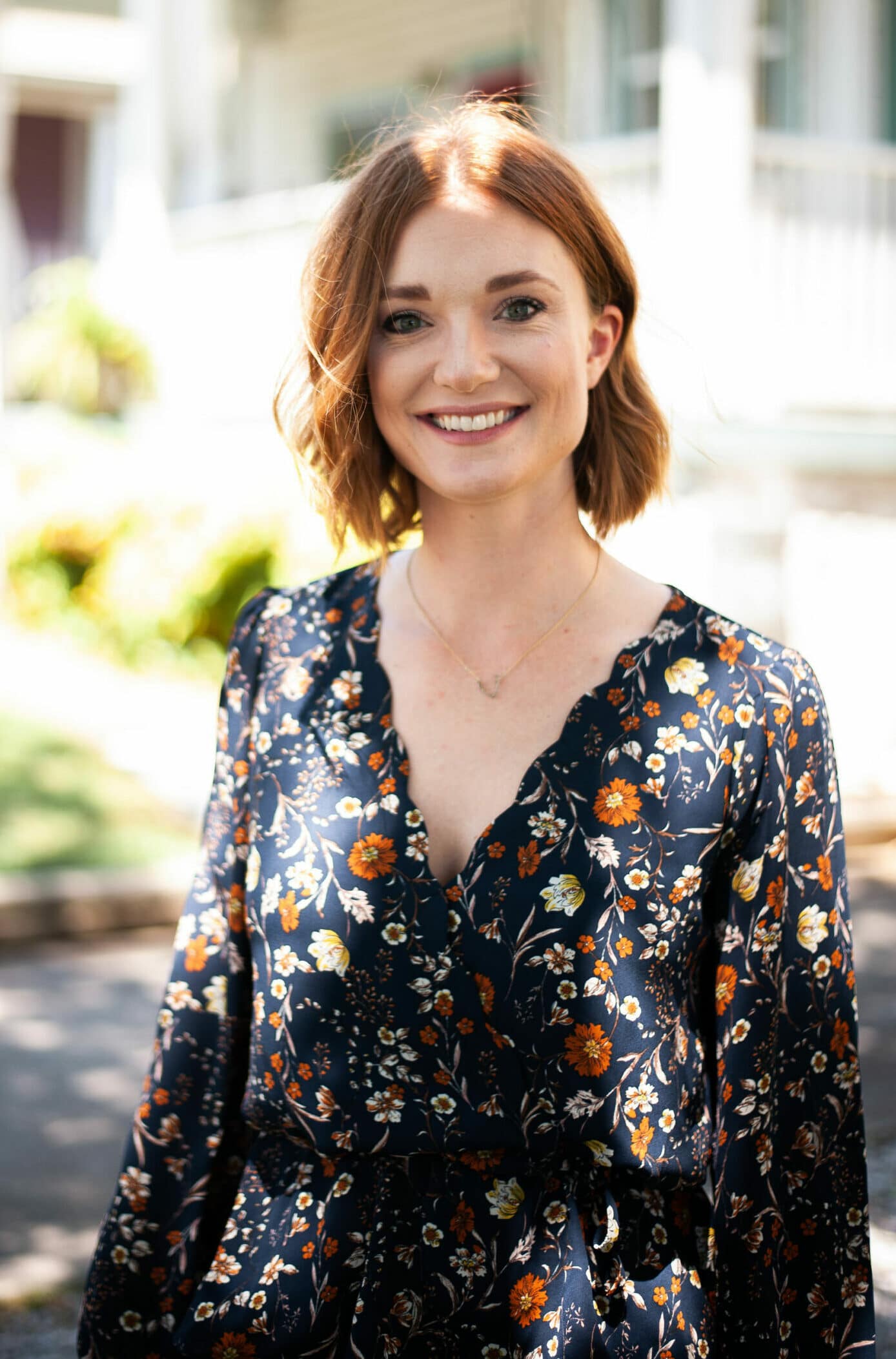 Hello! I'm Tessa,
Your Postpartum Doula.
What's a Postpartum Doula?
I'm glad you asked! As expectant parents, we have a plethora of support at our disposal – classes, never-ending healthcare appointments, books – and then BAM! The baby is here and you're left to your own devices with this tiny human. That's where a postpartum doula comes in. Postpartum doulas fill in the gap of care after birth, providing help, support, and guidance. My goal is to wrap parents in a nurturing embrace as they get their foothold on life as a young family.
Breast/Chest & Bottle Feeding Assistance
Foundational Sleep Habits
Postpartum Care Packages
Don't see a package that suits your needs? Let's talk!
We can collaborate to create a package customized to your family's needs with add-on sessions and extended care options.
The Recovery Package
Ideal for parents transitioning to a partner back at work, or parents who need to recover after birth or NICU stay.
Includes:
Four hours of help per session
Two sessions per week for two weeks
Great foundation to create a customized package
Two weeks of care
16 total hours of care
Investment: $600
The Nesting Package
Great for families with older siblings who need extra help adjusting to the new household routine.
Includes:
Fours hours of help per session
Two sessions per week for two weeks
One session per week for two weeks
Four weeks of care
24 total hours of care
Investment: $900
The Empowered Parent
Designed for parents to return to work rested and prepared after parental leave.
Includes:
Four hours of help per session
Two sessions per week for three weeks
One session per week for three weeks
Six weeks of care
36 total hours of care
Investment: $1,280
The Full Embrace
Ideal for parents who have little support or for parents who need extra moments for self-care.
Includes:
Four hours of help per session
Two sessions per week for four weeks
One session per week for eight weeks
Twelve weeks of care
64 total hours of care
Investment: $2,200
Need More Support? 
Add-on sessions and extended care options are available to established clients.  
Because postpartum extends beyond the fourth trimester. 
Postpartum Planning Visit
I gave birth to my newborn two months before the pandemic lock-down; I understand the anxiety that surrounds the safety of your infant and your family. My family and I are fully vaccinated and follow CDC guidelines in our personal and professional lives. If you are anxious about COVID safety, please let me know, and, together, we can create a care plan to your comfort.
Free 20 Min Chat
Meet in-person or on FaceTime to see if I'm a good fit for your growing family.
Prenatal Home Visit
After choosing your care package, we'll meet in-home to discuss & plan your family's needs postpartum.
Let's Doula!
After baby arrives, I'm here to embrace your family in postpartum care.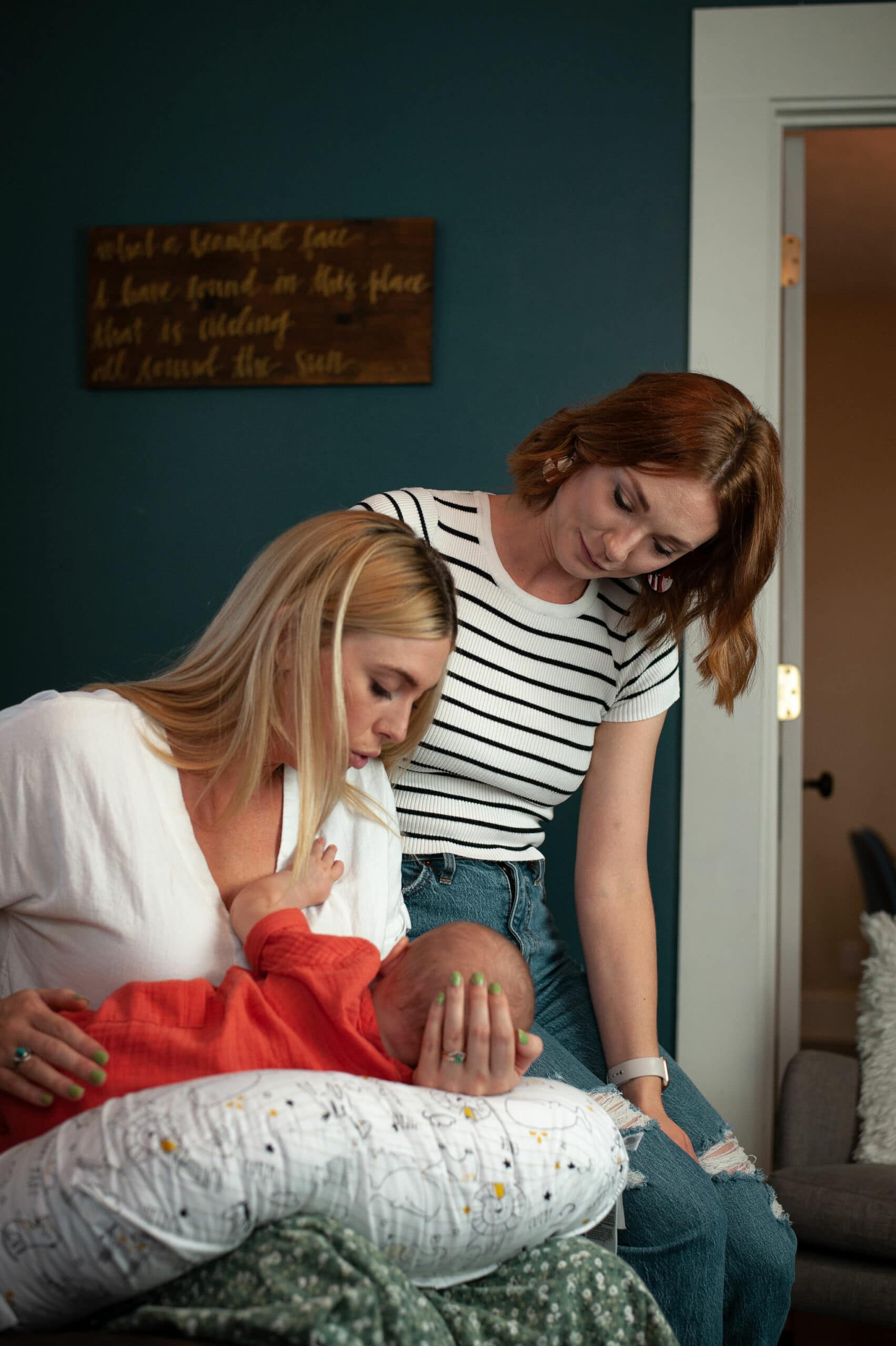 My Approach
If I could describe parenthood in one word it would be transformative. That transformation can be disorienting, but it's always beautiful. I approach my doula work as a nonjudgmental supporter and parental cheerleader, connecting parents to their innate abilities to care for their infant. I'm here to allow moments of rest, aid in recovery, provide evidence-based information, and empower your family to thrive postpartum, no matter what your journey looks like.
"Tessa's care and support as a postpartum doula made a huge difference in our transition into a family of five. She came into each session not only responding to my needs but also aware and taking notice of anything else that needed to be done. She connected with my 5-year-old and 2-year-old gently and easily, giving them special attention and activities while I spent time with our new baby. She cared lovingly for my baby, giving me the time, space (and sometimes, the overt "permission" I needed) to rest and restore myself so that I could be fully present throughout those early days. She offered knowledge, support, and affirmation that I was so grateful for because even with my third baby, I felt "new" again. Tessa carved out a beautiful space for me to learn how to become this new baby's mother. "
"Although I was a second time mom, becoming a mom to this baby was its own experience. When we experienced newborn jaundice, Tessa provided additional resources, support, and the assurance I needed to help calm my anxiety. Tessa also bonded well with my five-year-old daughter and gave her the extra attention she needed to maker her feel special...and the space I needed to settle in with our newborn!"
Frequently Asked Questions
What does a postpartum doula do?
Postpartum doulas fill in the gap of maternity care in our current healthcare system to facilitate a smooth transition into life as a parent. We provide non-medical support during the fourth-trimester to help parents rest, recover, and bond with their new baby. This can look like light meal-prep and housekeeping, older sibling adjustment, troubleshooting with feeding/comfort techniques, providing appropriate healthcare referrals, night shift monitoring, and more.
What is the fourth trimester?
The fourth trimester is a term referring to the tender 12 weeks immediately following birth. Baby adjusts to life outside of the womb, parents adjust to life as a family all while the birthing parent's body heals from the birthing process. This time can be a challenging time for families where support and care mean the difference between surviving and thriving.
Can you stay overnight?
I do not provide night doula care at this time. However, I do provide Daybreak Doula services starting at 5 AM. During these sessions, parents get an opportunity to sleep in and tend to self-care while I watch over  Baby, prepare a quick breakfast, and start on household chores.
If you are looking for round-the-clock care, I have existing relationships with local night doulas and am happy to work alongside them or provide a recommendation.
Why should I hire a postpartum doula?
The reasons to hire a postpartum doula are vast and vary from family to family: maybe your support system is far away, maybe you're healing from complications, or maybe you're experiencing some unsettling mood changes. Whatever the reason, experts know that birthing parents who have guided support report greater breastfeeding success, feel greater self-confidence, and less postpartum depression.
What's the difference between a postpartum doula and a baby nurse?
Many skills and tasks of a postpartum doula and a baby nurse overlap. However, postpartum doulas work to help parents and even siblings adjust to life with their new family member. This can look like housekeeping, organization, meal prep, and other practical assistance. Postpartum doulas do not provide medical assistance, medical advice, or perform any clinical tasks.
Are doulas certified or registered in any way?
Certification is not required to practice as a doula. However, certification programs exist to equip doulas with education and experience. I am currently pursuing postpartum doula certification through DONA International, am infant CPR certified, and can provide a background check upon request. Ask about my certification discount!
Contact Tessa
Ask a question or book a free 20-min consultation below.
tessa@embracepostpartum.com